Navigating Family Relationships and Communication in the Age of Technology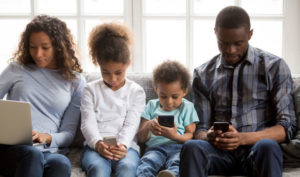 Is technology impacting your close relationships? Join us for an informative, entertaining seminar and panel forum.
Panel:
Julie Yeo – Family Therapist, drummond street
Michelle Zarafa – Clinical Psychologist
Leigh Bartlett – BATForce
Sheldan Alexander – headspace
---
Course Sessions
This course is free but bookings are essential. Refreshments will be provided.