Working alongside LGBTIQ+ people with disabilities

Accessibility & inclusion is more than just a checklist. How can all of us do better at advocating alongside, & practicing allyship with, LGBTIQ+ people with disabilities? This unique training is delivered by trainers with lived experience of being both LGBTIQA+ and having disabilities. Utilising their lived experience and knowledge of both the LGBTIQ+ and disability sectors they provide insights and skills into how to create accessible & inclusive services.
This 2 hour training can be delivered online or in person and  includes training videos featuring LGBTIQ+ people with disabilities & tip sheets co-designed by LGBTIQ+ people with disabilities & disability advocacy organisations which provide best practice examples & highlight the value of lived experience.
Activities will give participants the tools to think through what access & inclusion looks like for LGBTIQ+ people with disabilities & how you can take steps to achieve it!
'Advocacy at the Intersections' was developed as a partnership between the Disability Advocacy Resource Unit & queerspace and originally funded by Victorian Government's Disability Advocacy Futures Plan but is now offered as fee-for-service model and can be tailored to your organisation.
Training Outcomes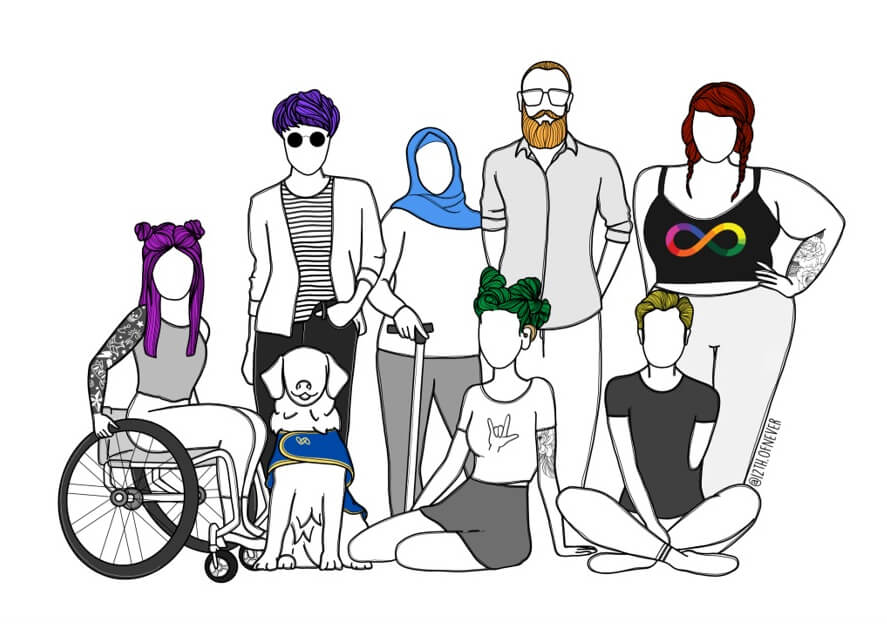 An overview of the common terms and language used within the disability advocacy sector.
A practical understanding of different models of disability and why they are important.
Skills to unpack what 'accessibility' really means and why a person centred approach is central to creating accessible and responsive services.
An increased awareness of how a human rights framework intersects with creating access for LGBTIQ+ people with disabilities and how this awareness can improve access and inclusion.
An exploration of the impacts of chronic or long term loneliness and isolation for LGBTIQ+ people with disabilities and how this is currently exacerbated in a Covid19 context.
Knowledge of the key issues for LGBTIQ+ people with disabilities and how we can work together.
Reflect on your current practice at your organisation and identify areas for improvement.
Practical resources to assist you to become more inclusive and accessible to LGBTIQ+ people with disabilities.
Videos
Tip Sheets
Testimonials
Rainbow Network  
The 'Advocacy at the Intersections' training presented by queerspace was well put together, clearly presented and full of useful information. The inclusion of personal stories from LGBTIQ+ people with disabilities about their lived experience added an extra layer of meaning and relevance to the training and the small group discussions provided opportunities for participants to really engage with the issues. Jess and Jax are both great presenters and I would definitely recommend this training.
Switchboard
The training was extremely well facilitated, well paced and engaging. As a result of the training Switchboard Volunteers are able to put their increased understanding of inclusion, access barriers and the social model of disability into practice.
Carers Victoria
Jax and Jess presented the Advocacy at the Intersections training to 38 staff members at Carers Victoria as part of our IDAHOBIT celebrations this year. We had overwhelmingly positive feedback from staff saying the training was very engaging and covered complex concepts while being easy to follow. Staff particularly enjoyed the interactive components of the training and the video content. Jax and Jess are wonderful facilitators and we were very grateful for their time. Thank you from all of us at Carers Victoria.
Thorne Harbour Health 
The Advocacy at the Intersections training did a fantastic job of being engaging, interactive, and easy to follow while still having thorough, high-level content and discussion. I found it incredibly valuable both professionally as a clinician & educator, and personally as an ally. I gained both professional and personal insight into the intersections of LGBTIQA+ and disability communities that I haven't been able to find anywhere else.