What is it?
Drummond Street Services, in partnership with Elizabeth Morgan House Aboriginal Women's Services, is providing ReLink and ReConnect support to women, non-binary and gender diverse folk to successfully settle back into their communities after their release from DPFC and Tarrengower.
Through assertive outreach and practical assistance, these voluntary programs are designed to ease the pressures of returning to the community after time in prison/custody.  Support can be related to issues including housing, financial problems, mental health, child protection, trauma and grief, general wellbeing and general connectedness.
Aboriginal and Torres Strait Islander participants have the option of receiving specialised culturally appropriate support from Elizabeth Morgan House Aboriginal Women's Services in both ReLink and ReConnect. Elizabeth Morgan House knows that Aboriginal women heal Aboriginal women. As the first Aboriginal Community Controlled organisation to achieve Rainbow Tick accreditation, EMH has a long history of advocating for the rights of Aboriginal women.
ReLink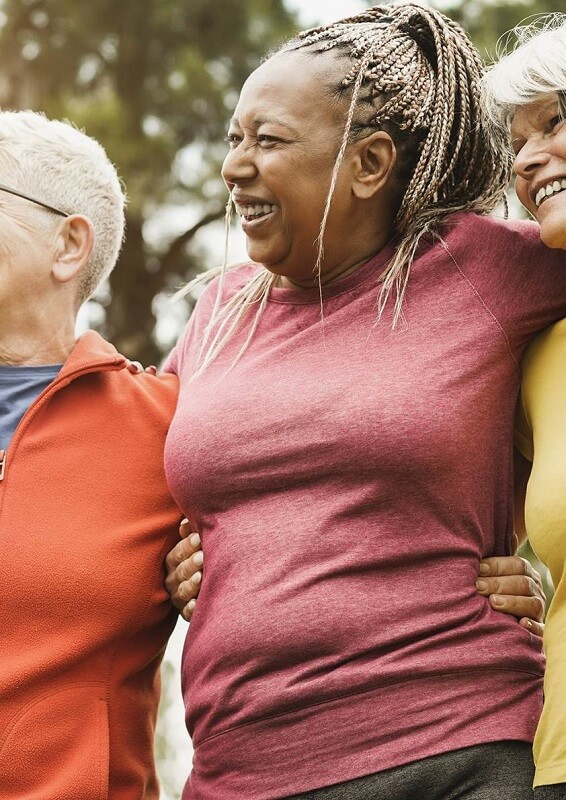 ReLink recognises that folk in custody have the capacity to successfully transition into the community after time in prison. It is a voluntary, client-centred program that provides a supported space for folk in DPFC and Tarrengower to safely explore their priorities and goals, access practical assistance, and develop plans for a productive and meaningful life post-release.
Reintegrating back into the community after a period in prison can be an overwhelming time for many. ReLink provides trauma-informed pre-release support to assist folk in building a foundation of confidence, skill and knowledge aimed at optimising their chances of a successful transition. Acknowledging each individual's strengths, along with the risks and challenges associated with returning to family and community, ReLink delivers regular specialised face-to-face group and individual sessions addressing critical reintegration domains, including family and parenting issues, family violence and relationships, independent living skills, housing, AOD and mental health. ReLink's strengths-based model supports participants in developing insight into their current circumstances and developing individualised, achievable transition plans tailored to their personal goals. This may involve referrals to support services in the community consistent with a participant's post-release plans.
Ensuring continuity of support, participants' reintegration plans developed in their ReLink session become the guiding foundation of their post-release ReConnect support. Where possible and relevant, participants will be supported by the same worker as they progress from pre-release ReLink sessions to the post-release ReConnect program.
ReConnect
Within the ReConnect program, an eligible person works one-on-one with their Case Manager post-release from either Tarrengower or DPFC.  Length of support varies depending on the support needs identified by the client with the aim to support them in achieving their identified goals.
The goal is that the person meets with their case manager pre-release and develops up their plan, then continues with the same worker once back in the community.
"Brief support" can be up to three months post-release case management assisting participants with basic needs.
"Intermediate support" can be up to six months of post-release case management, assisting participants with more complex needs that require a longer period of support.
While "Extensive support" is up to 9 months of post-release case management to assist participants with more complex needs where a longer period of post-release support is required.
This relationship-based model of support commences pre-release, where a person meets their ReConnect Case Manager in prison to start their transition journey.  The same ReConnect Case Manager once the person is released, minimising the need for the person to retell their story and maximising trauma-informed support specific to each individual's journey.
Where
Drummond St Services and Elizabeth Morgan House Aboriginal Women's Services Inc are providing the ReConnect services state-wide.
Eligibility and Referral to the ReLink and ReConnect Programs
Sentenced people in DPFC and Tarrengower may be eligible for the ReLink and ReConnect Programs and can be referred to Drummond Street Services via the prison's Assessment Transition Coordinator.